Providing ITAD solutions for any industry
For nearly 30 years, C&I Electronics has worked with organizations across various industries to provide custom IT asset disposition solutions for industry-specific regulations. With our experience and cross-industry knowledge, we ensure our methods are tailored to meet the regulatory requirements of each organization we have the pleasure of working with.
Our industry expertise spans from the education sector to healthcare and large corporations. C&I mitigates the risk of noncompliance by safeguarding organizations' data to protect their reputations and maintain sustainability.
Educational Systems
Education institutions gather a wealth of highly sensitive information on their students and family members, making them targets for data theft. Due to this, schools and universities must comply with the Family Educational Rights and Privacy Act (FERPA) to protect the identifiable information of students and parents in education records. To avoid potential fines, it's crucial for these institutions to properly dispose of outdated electronics. The average cost of data breaches in the education sector was $3.86 million.
As an ITAD solutions provider, we offer educational institutions a data protection plan to keep them in compliance with FERPA. We are R2v3ⓡ certified and follow the National Institute of Standards and Technology (NIST) guidelines to ensure complete data destruction of education data. We also keep education systems sustainable through electronics recycling.
Healthcare
Data security is a high priority at any hospital and medical facility, and with Electronic Health Records (EHR), it has become harder to protect patients' information. Healthcare organizations must comply with the Health Insurance Portability and Accountability Act (HIPAA) to safeguard sensitive patient data from being disclosed, which includes protection from theft and hacking. Data breaches in healthcare hit an all-time high in 2021 with 45 million people impacted. Breaches in the healthcare industry cost an average of $4.82 million.
To ensure patients' health information is fully protected, healthcare facilities must implement a data destruction plan for outdated electronics. C&I handles used IT equipment from organizations in the healthcare sector to provide secure data sanitization and physical shredding. Our data destruction guidelines are designed to keep healthcare facilities HIPAA compliant.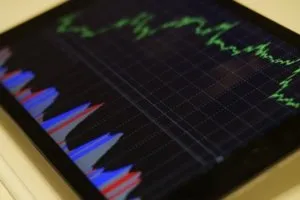 Financial Institutions
The financial services sector is a heavily regulated industry due to the amount of sensitive information. Industry laws, such as the Gramm-Leach-Biley Act (GLBA) and the Dodd-Frank Act (DFA), were established to govern how financial services manage highly personable information. Mismanaging customer information can come at a massive price. The average cost of a data breach in the finance sector was $5.97 million as of 2022.
To avoid massive fines, it is imperative for organizations in the financial industry to maintain a secure and effective ITAD program – especially with data storage devices at the end of their lifecycle. C&I is equipped to handle data devices and destroy them to prevent the possibility of a data breach.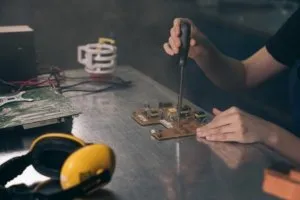 Manufacturing Sector
When corporations in the manufacturing industry end up with a stockpile of recalls and overproduced products, especially electronic products, they must find a responsible disposal method to protect their brand. To combat the electronic waste problem, manufacturers must follow regulations to protect the environment. Failure to properly dispose of unwanted products, such as laptops, desktops and other digital devices, can lead to hazardous materials polluting our environment. To keep a positive brand image, manufacturers need an eco-friendly way to dispose of these items.
C&I is a registered e-waste storage and processing facility with the Indiana Department of Environmental Management (IDEM). We are compliant with state and national laws, as well as environmental regulations to keep our partners' unwanted electronics out of landfills. We provide them with a chain of custody reporting to thoroughly track the process of their materials. Once we've disassembled your products, we can send the parts off to our downstream to be recycled further and prepare them to be used in future electronics.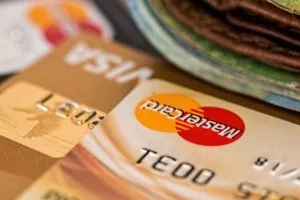 Retail
In the digital age, data privacy is growing more important to customers. There has been an increase in data breaches hitting retailers, and consumers are growing more aware. Due to this, retailers must be cautious about how they manage devices that contain customer information. It does not end when replacing outdated electronics with new ones. Those data devices could easily end up in the wrong hands, and your customers' confidential information could be stolen.
C&I handles data-sensitive devices by following the highest standards of data destruction. Whether undergoing data sanitization or physical shredding, our processes guarantee the secure destruction of your customers' data so their information will never fall into the wrong hands.
C&I's solutions guarantee compliance within your industry
Our priority is assisting our partners with the responsible disposal of their used IT equipment. In order to maintain accountability, we closely monitor the regulatory requirements our partners – in every industry – must follow. We keep our partners compliant by delivering industry-specific data protection plans.
Contact us below, and we'll show you how our ITAD process has you covered – no matter the industry.
Let's talk about your equipment recycling or data destruction needs.
When your company's used IT assets are taken offline but not appropriately decommissioned, you're left exposed to potential data breaches. At C&I, we protect your company's and customers' data. We are industry certified to safely and securely destroy all information on your used electronics.